Emma Watson Biography. Biography
21.11.2023 08:22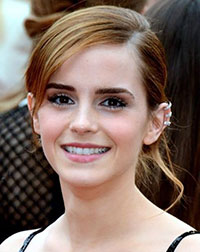 Emma Watson (15 April 1990) is a British actress and social activist. She rose to prominence through her role as Hermione in the Harry Potter film series. In recent years, she has been a spokesperson on women's rights and other social issues. In 2014, she was appointed a UN Women Goodwill Ambassador and helped to launch the UN Women campaign HeForShe, which campaigns for gender equality.
She studied at Brown University (US) and Worcester College, Oxford University, graduating with a BA in English literature in 2014.
Early life
Emma Watson was born in Paris to English parents. From the age of five, she was brought up in Oxfordshire and London. Watson attended the Stagecoach Theatre Arts. She also was a student at the Dragon School, Oxford and later Headington School. She appeared in several amateur school productions.
In addition, she spent much time practising drama and learning the skills of an actress.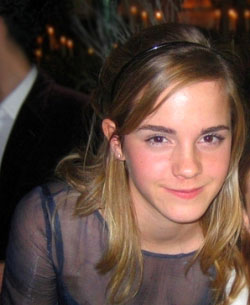 In 1999, Watson was invited to auditions for the upcoming Harry Potter and the Philosopher's Stone film. She attended eight auditions, and the producer David Heyman was impressed with her confidence and acting ability. J.K.Rowling took an instant like to Watson and wanted her to play Hermione from the first audition. She was given a lead role of playing Hermione – one of the best friends of Harry Potter. Hermione had characteristics of being smart, bossy and a voice of reason. Even from an early age, people commented Watson was quite outspoken, and her natural assertiveness grew with the character.
Harry Potter film series
The first instalment of the series was released in 2001, to popular and critical acclaim. Watson's performance of Hermione was praised by critics, and the film went on to become the highest-grossing film of 2001.
In 2002, Watson again starred in Harry Potter and the Chamber of Secrets
Between 2001 to 2011, she appeared in all seven Harry Potter films and became an international teen star as the films became increasingly popular, regularly breaking records for the highest-grossing films. Watson's performances were often praised – her increasingly mature and spiky performance of Hermione providing tension and counterbalance to that of her co-stars Daniel Radcliffe (Harry Potter) and Rupert Grint (Ron).
During the run of Harry Potter films, Watson received many awards for her acting, such as the National Movie Award (2007), several Otto awards and by 2010 she was named as Hollywood's highest-paid female stars. (earning £19 million in 2009)
The final two books Harry Potter and the Half-Blood Prince and Harry Potter and the Deathly Hallows were filmed from 2008 to 2010, with the final film in the series Harry Potter and the Deathly Hallows – Part 2 released in July 2011.
It was the cumulation of one of the most successful film series in history and cemented Watson's role as a leading female, young actor.
Post Harry Potter
Watson was gifted academically, achieving eight A* and two A at GCSE. These results were achieved despite long hours in working on the Harry Potter films. As the Harry Potter franchise came to an end, Watson became keen to break out from her role as Hermione and branch into new endeavours.
Watson continued her film career with new roles in films such as The Perks of Being a Wallflower (2012) and the Bling Ring (2013). She also featured in an apocalyptic comedy This is the End (2013)
Modelling
In 2005, Watson began a modelling career, appearing on the front of Teen Vogue. She has also worked as a model for Burberry and Lancome. She also acted as an advisor for People Tree, a fair trade fashion brand. She has committed to promoting vegan and sustainable fashion – that does not damage the environment.
Feminism
In July 2014, Watson was appointed a UN Women Goodwill Ambassador and later in the year gave an address at the United Nations in New York. Her speech was part of the UN Women Campaign HeForShe which sought to try and involve more men in the campaign for equal rights between men and women. Watson sought to refresh the concept of feminism – to get away from the idea of 'man-hating', but include men in the process of greater equality.
" We want to end gender inequality — and to do this we need everyone to be involved. This is the first campaign of its kind at the UN: we want to try and galvanize as many men and boys as possible to be advocates for change."
– Emma Watson, Speech at UN
She defined feminism as:
"The belief that men and women should have equal rights and opportunities. It is the theory of the political, economic and social equality of the sexes."
– Emma Watson
"Both men and women should feel free to be sensitive. Both men and women should feel free to be strong,"
– Emma Watson Speech at UN
The speech garnered widespread international coverage and received widespread praise. However, it also led to anonymous death threats and hate mail, which caused Watson to be afraid, but also more determined to continue her work.
Watson's beliefs stemmed from her own experiences of growing up. In particular, her disapproval of the media's attempt to sexualise her life, at aged only 14.
Since this moment, she has participated in many events which have sought to promote women's rights and women's political participation. Nobel Laureate, Malala Yousafzai said Watson's speech was helpful for her to see 'Feminism' as something she could identify with, without negative connotations.
In 2016, Watson started a feminist book club. Other recent roles include. Recent film roles include Noah (2014 – where she played Noah's adopted daughter. She also starred in Regression (2015), Colonia (2015) and The Circle (2017).
Emma Watson has described herself as a spiritual universalist – preferring a spiritual approach which sees the unity of all main religions and spiritual paths. She does not belong to a particular religion.
I already, before I did [Noah], had a sense that I was someone that was more spiritual, than specifically religious. I had a sense that I believed in a higher power, but that I was more of a Universalist, I see that there are these unifying tenets between so many religions. (1)
Citation: Pettinger, Tejvan. "Biography of Emma Watson", Oxford, UK. www.biographyonline.net. Published 9 January 2016. Last updated 1 November 2019.