People who made a stand. Biography
21.11.2023 08:28
What does it mean to take a stand?
It means an individual decides to take action in defence of an important principle. Rather than accepting the current state of affairs and prevailing opinion, it means the individual seeks to represent an idea or principle – a principle that may be in a minority or unpopular with those in power.
Taking a stand suggests the individual will have to go out of their comfort zone – for example, refusing to follow peer pressure or the convention of the time. It may even involve protesting government laws that they believe are wrong.
These are some famous individuals who took a stand to courageously support an idea or fundamental human right.

Socrates (469 BC–399 BC) – Greek philosopher. After the military defeat of Athens, there was a rise in nationalism and the free-thinking Socrates was put on trial for his unorthodox beliefs. He could have repudiated his beliefs to save his life. But, he felt it was more important to stand by the truth – even if it meant his death – which he accepted calmly.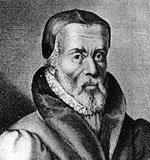 William Tyndale (1494 – 1536) – Tyndale lived in a time when it was forbidden to translate the Bible into English. However, Tyndale believed that everyone should be able to read the Bible in their native tongue – and not just remain the preserve of priests who could read Latin. Rather than accept the law, he continued to print Bibles in English and was later arrested and executed. Shortly after his death, the law changed and English Bibles were allowed.

Emily Murphy (1868-1933) Emily Murphy was the first women magistrate in the British Empire. In 1927 she joined forces with four other Canadian women who sought to challenge an old Canadian law that said, "women should not be counted as persons" This paved the way for women to enter Parliament and gain greater equality.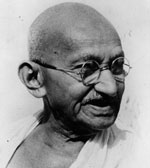 Mahatma Gandhi (1869 – 1948) Gandhi felt it was unjust that a foreign power, Britain, was ruling India and denying the Indian people the chance for self-determination. Gandhi organised non-violent protests to put pressure on the British to leave. He spent several years in prison and was eventually successful in causing India to gain her independence.
Dr. B.R. Ambedkar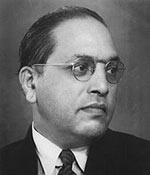 (1891 – 1956) – Political activist and social reformer who campaigned for greater equality for 'untouchable castes' and women. Ambedkar believed that Indian society had to change and fully accept the untouchable caste and not keep them on the margins of society – due to the accident of birth.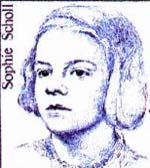 Sophie Scholl (1921-1943) Sophie Scholl was a German student who took part in the White Rose Resistance group – young people in Germany who opposed Hitler, the Nazi Party and their totalitarian regime. Despite a powerful Gestapo who ruthlessly opposed freedom of speech, they continued to distribute anti-Nazi pamphlets. Scholl was arrested in 1943 for distributing anti-war leaflets and was later executed.

Martin Luther King (1929 – 1968) Martin Luther King believed that the racism and segregation of America in the 1960s was deeply unjust. He protested against laws which discriminated against black people. For example, in 1964, the local authorities in Alabama tried to outlaw any civil rights protest. But, Martin Luther King wished to show the nation the racism of the local governments. He continued with marches from Selema to Montgomery in Alabama. The tv coverage of the violence on the march, helped to shift public opinion and support civil rights legislation.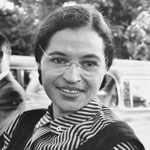 Rosa Parks (1913 – 2005) Rosa Parks made a stand by refusing to give up her seat on a segregated bus. In the 1950s, buses like most of public areas were segregated with black people relegated to the back of the bus, usually with inferior seats. However, when challenged by the driver, Parks refused to stand – as a symbolic protest against the segregation of society. The driver demanded, "Why don't you stand up?" to which Rosa replied, "I don't think I should have to stand up."

Ken Saro-Wiwa (1941 – ) Saro-Wiwa was a member of the Ogoni people, an ethnic minority in Nigeria. He campaigned against the environmental degradation of his local region, caused in part by the operations of Shell oil company and lax environmental standards of the government. He was executed after a special military tribunal.

Joan Baez (1941 – ) Joan Baez was a singer songwriter who held a deep conviction in the value of non-violence and pacifism. She was jailed twice for protesting the Vietnam War. She travelled around the world to support human rights campaigns. Her music inspired a generation of anti-war and anti-racism campaigners.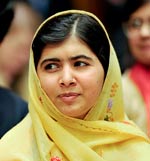 Malala Yousafzai (1997 – ) – Pakistani schoolgirl who defied threats of the Taliban to campaign for the right to education. She published a blog about her education and hopes that more young women in Pakistan would gain an education. This made her a target of the Taliban who believed women should not be educated. She was later shot in the head by the Taliban, but survived and became a global advocate for human rights, women's rights and the right to education.
Citation: Pettinger, Tejvan. "People who made a stand", Oxford, UK. www.biographyonline.net, Published 7 March 2019.
Related
Courageous people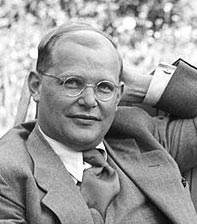 – People who have overcome difficult circumstances and difficult odds. Includes Joan of Arc, Galileo, Harriet Tubman, Socrates, Malala Yousafzai.

Inspirational people – People who made a difference in a positive way and left the world a better place. Includes Eleanor Roosevelt, Mother Teresa and Emil Zatopek.
People who fought for human/civil rights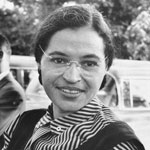 – People who campaigned for equality, civil rights and civil justice. Includes Abraham Lincoln, Harriet Tubman, Martin Luther King and Rosa Parks.

Women's Rights Activists – Women who championed the cause of women's rights. Including Mary Wollstonecraft, Emily Pankhurst, Susan B.Anthony and Elizabeth Cady Stanton.